Hyppophea rhamnoides Leikora (femelle)
Leikora is a German variety with large fruit. Thorny plant. We must associate with a male plant for fruiting.
Description
Latin Name

Hyppophea rhamnoides Leikora

Common Name

Argousier Leikora, saule épineux Leikora

English Name

Leikora Sea Buckthorn

Carriage
Erected. Plant with thorns.
Foliage
The leaves are deciduous, alternate and are very narrow. Green on the upper side and silvery gray on the underside.
Flowering
Greenish yellow in spring before the leaves.
Fruit

Orange fruit, big and bulging. In September and remain all winter on the plant.

Growth
Medium to fast
Use
For its edible fruit, in hedges, and very decorative.
Height
1,5 meters
Largeur
meter
Exposition                    

Sun            

Zone
3 à 9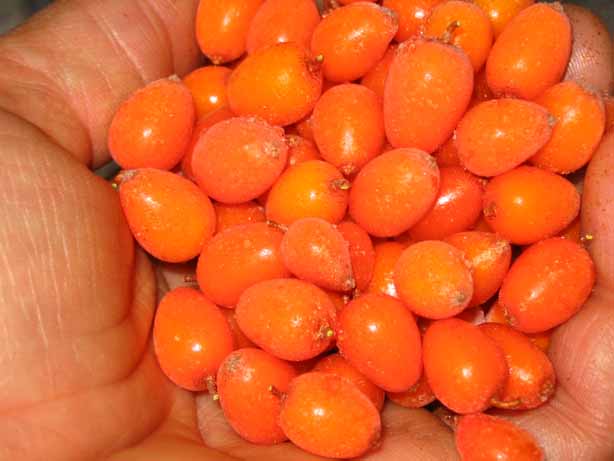 Reviews
There are yet no reviews for this product.