Info: Your browser does not accept cookies. To put products into your cart and purchase them you need to enable cookies.

Spirea X Van Houttei
Spirea X Van Houttei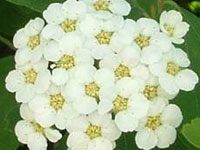 Latin Name

Spiraea X Van Houttei
Common Name

Spiraea de Van Houtte, Couronne de mariée
English Name

Bridal Wreath Spirea
Carriage
Shrub provided to curved.
Foliage
Foliage dark above, pale below, taking a brownish purple in fall.
Floraison
Arbuste à floraison blanche sur des rameaux arqués. Abondante en juin.
Growth

Fast growth

Utilization
Interesting plant for its flowering, it is used in isolation, in combination or as a hedge.
Height
2 meters
Width

1.75 meters
Exposure           

Sun, partial shade, shade.                     
Zone
4
Customer Reviews:
There are yet no reviews for this product.
Please log in to write a review.
J'aimerais beaucoup avoir votre opinion sur mes services. N'hésitez pas à m'écrire !
Special Quantities
If you need more plants than the quantity we're showing in the on site inventory  communicate with us and we'll try to find a solution for you.

Who's on line ?
We have 63 guests online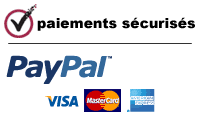 Products available and delivered in QUÉBEC and CANADA only