Info: Your browser does not accept cookies. To put products into your cart and purchase them you need to enable cookies.

Sambucus canadensis aurea
Sambucus canadensis aurea
Latin name
Sambucus Canadensis Aurea
French name
Sureau Doré
English name
Golden American Elder
Carriage
Large upright shrub in the shape of a reversed pyramid.
Foliage
Shrub with a golden yellow foliage which persists all summer. Leaves made from 5 to 11 leaflets.
Flowering
White flowers, joined together in inflorescences, at the beginning of summer.
Fruit
Fruits, in the form of red berries, becoming black, edible, very appreciated by birds.
Growth
Fast growth.
Use
Plant interesting for its coloured foliage, one uses it in association or isolated.
Height
3 meters
Width
1.75 meters
Exposure
Sun, semi-shade, shade.
Zone
3
Customer Reviews:
There are yet no reviews for this product.
Please log in to write a review.
J'aimerais beaucoup avoir votre opinion sur mes services. N'hésitez pas à m'écrire !
Special Quantities
If you need more plants than the quantity we're showing in the on site inventory  communicate with us and we'll try to find a solution for you.

Who's on line ?
We have 95 guests online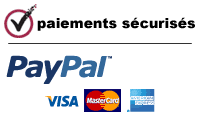 Products available and delivered in QUÉBEC and CANADA only