Info: Your browser does not accept cookies. To put products into your cart and purchase them you need to enable cookies.

Potentille fruticosa Pink Beauty
Potentille fruticosa Pink Beauty
Latin name
Potentilla fruticosa Pink Beauty
French name
Potentille Pink Beauty
English name
Pink Beauty Cinquefoil
Carriage
Very vigorous compact shrub with a dense carriage.
Foliage
Dense, bright green foliage.
Flowering
Attractive flowers, double, pink all the summer. In hot situation, the flowers turn pale pink or cream-coloured.
Growth
Average to fast growth.
Use
Beautiful plant to be used in association.
Height
1 meter
Width
0.8 meters
Exposure
Sun, semi-shade.
Zone
2
Customer Reviews:
There are yet no reviews for this product.
Please log in to write a review.
J'aimerais beaucoup avoir votre opinion sur mes services. N'hésitez pas à m'écrire !
Special Quantities
If you need more plants than the quantity we're showing in the on site inventory  communicate with us and we'll try to find a solution for you.

Who's on line ?
We have 68 guests online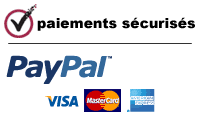 Products available and delivered in QUÉBEC and CANADA only