Info: Your browser does not accept cookies. To put products into your cart and purchase them you need to enable cookies.

Sea buckthorn (Hyppophea)
Sea Buckthorn is a species of the genus Hyppophae. Native to the temperate zone, fairly common in Europe and Asia. Is a dicedious shrub, thorny. It bears edible fruit acids and which are consume as a compote, jam, jelly, etc. ...The many uses including food, medicinal, horticultural and ecological recognized since at least 1200 years. Fruits rich in vitamin C.
Results 1 - 3 of 3
«« Start

« Prev

1

Next »

End »»
J'aimerais beaucoup avoir votre opinion sur mes services. N'hésitez pas à m'écrire !
Special Quantities
If you need more plants than the quantity we're showing in the on site inventory  communicate with us and we'll try to find a solution for you.

Who's on line ?
We have 203 guests online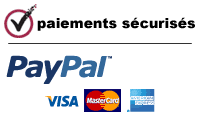 Products available and delivered in QUÉBEC and CANADA only