Info: Your browser does not accept cookies. To put products into your cart and purchase them you need to enable cookies.

Lilas
Salix Flamingo

Look spectacular with green foliage and dark pink new growth that last season.

Product Details

Syringa Meyeri Palibin

Very fragrant flowers in small subcutaneous lilac in early summer. It is interesting to dwarf its size not exceeding 1.5 meters. It can therefore be included in a rockery.

Product Details

Syringa Patula Miss Kim

Beautiful lilac flowers, fragrant panicles in mid spring. Beautiful glossy green foliage turning purple in fall. Ideal for small gardens.

Product Details

Syringa Vulgaris

Shrub

with

interesting

flowers

lilac

color

and

very

fragrant

.

One of the most

popular

of which

was

created

from

a

multitude

of cultivars

.

Product Details
Results 1 - 4 of 4
«« Start

« Prev

1

Next »

End »»
J'aimerais beaucoup avoir votre opinion sur mes services. N'hésitez pas à m'écrire !
Special Quantities
If you need more plants than the quantity we're showing in the on site inventory  communicate with us and we'll try to find a solution for you.

Who's on line ?
We have 74 guests online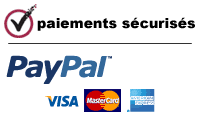 Products available and delivered in QUÉBEC and CANADA only