Info: Your browser does not accept cookies. To put products into your cart and purchase them you need to enable cookies.

Sumac (Rhus)
Sumac or Rhus is a genus of the Anacardiaceae family, hardy, native to Quebec.
Rhus aromatica

Rustic, native to Quebec, tolerant to urban conditions; outstanding fall foliage.

Product Details

Rhus typhina

Conical shrub fruit, red in autumn. Green foliage in summer, turning shiny red, yellow or orange in autumn. Suitable for large spaces because of its invasiveness.

Product Details
Results 1 - 2 of 2
«« Start

« Prev

1

Next »

End »»
J'aimerais beaucoup avoir votre opinion sur mes services. N'hésitez pas à m'écrire !
Special Quantities
If you need more plants than the quantity we're showing in the on site inventory  communicate with us and we'll try to find a solution for you.

Who's on line ?
We have 27 guests online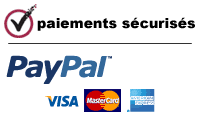 Products available and delivered in QUÉBEC and CANADA only