Info: Your browser does not accept cookies. To put products into your cart and purchase them you need to enable cookies.

Forsythia (Forsythia)
The forsythia is an ornamental shrub of the family Oleaceae. Introduced into Western gardens in the nineteenth century, the Sino-Japanese seven species comprising this genus are shrubs valued for their bright yellow or golden flowers in spring. They have the characteristic of bloom on the wood last year.
Results 1 - 3 of 3
«« Start

« Prev

1

Next »

End »»
J'aimerais beaucoup avoir votre opinion sur mes services. N'hésitez pas à m'écrire !
Special Quantities
If you need more plants than the quantity we're showing in the on site inventory  communicate with us and we'll try to find a solution for you.

Who's on line ?
We have 55 guests online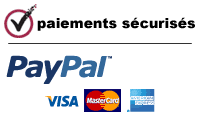 Products available and delivered in QUÉBEC and CANADA only