Info: Your browser does not accept cookies. To put products into your cart and purchase them you need to enable cookies.

Euonymus (Euonymus)
Euonymus Euonymus or part of the family Celastraceae. Genre County some 175 species of shrub, tree crown and plant Radics, obsolete and persistent from the northern hemisphere and concentrated in the Far East.  Plants are used for ornamental fall color of the leaf and fruit decoration.
Euonymus alatus

The Fusains or Euonymus is part of the Celastraceae family. This type counts about 175 species of shrubs and trees and of radicand, deciduous and persevering plants, native of the Northern Hemisphere concentrated in the Far Eastern region

Product Details

Euonymus alatus Compactus

Dark green foliage color Scarlet taking a fall. Fruits popular with birds. Compact form.

Product Details

Euonymus Emerald Gaity

This charcoal is decorated with green foliage edged in white. Its leaves are evergreen through the winter on the plant.

Product Details

Euonymus Emerald Gold

This charcoal is decorative with its evergreen with yellow green. The foliage is evergreen and makes beautiful red hues in autumn.

Product Details
Results 1 - 4 of 4
«« Start

« Prev

1

Next »

End »»
J'aimerais beaucoup avoir votre opinion sur mes services. N'hésitez pas à m'écrire !
Special Quantities
If you need more plants than the quantity we're showing in the on site inventory  communicate with us and we'll try to find a solution for you.

Who's on line ?
We have 160 guests online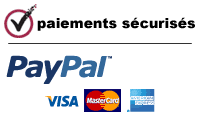 Products available and delivered in QUÉBEC and CANADA only