Info: Your browser does not accept cookies. To put products into your cart and purchase them you need to enable cookies.

Bush-honeysuckle (Diervilla)
Diervilla is a kind of shrubs of the family Caprifoliaceae originating in North America. Genus of 3 species fallen shrubs.
Results 1 - 2 of 2
«« Start

« Prev

1

Next »

End »»
J'aimerais beaucoup avoir votre opinion sur mes services. N'hésitez pas à m'écrire !
Special Quantities
If you need more plants than the quantity we're showing in the on site inventory  communicate with us and we'll try to find a solution for you.

Who's on line ?
We have 46 guests online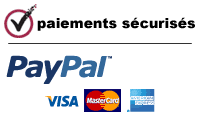 Products available and delivered in QUÉBEC and CANADA only